NiLS supports a great little feature - called Quick Reply.
Basically it lets you answer your messages quickly, directly from your lock screen without unlocking your device or directly from the Heads-Up notification without leaving the current app you are using.
How to Enable Quick Reply?
To be able to enjoy quick reply functionality you should have Android 4.3 or later and you'll need to upgrade NiLS to the Premium version, to upgrade NiLS open NiLS app, swipe from the left to see the side menu and click "Unlock All Features" button on the top of it.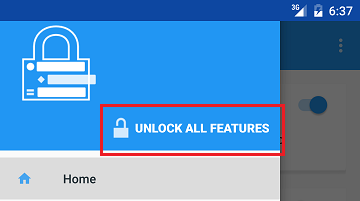 Then you'll be able to purchase the upgrade by using the "Purchase" button.
Upgrading to the premium version unlocks many options including the option "Show Quick Reply box on preview mode" under "Appearance" settings. Enable it.
How to use Quick Reply?
On lock screen:
Click on the notification, you'll see the preview of the notification with a quick reply text box and a send button, click on the text box to start typing your answer, you can use Enter button on your keyboard to write multiple lines and use the "Send" button to send the message.

On Heads-Up notification:
Once you'll get the heads-up notification, pull it down to expand it, a quick reply text box will appear and the soft keyboard will pop out. write your answer and click the send button to send it.

Which Apps Supports Quick Reply?
Basically, every app that supports voice replying on Android Wear will have the quick reply functionality on NiLS. 
Known working apps:
WhatsApp, Telegram, Hangouts, Messenger, Textra, ChompSMS, 8SMS - and there are plenty more.
Some apps requires you to have Android Wear app installed from Google Play, otherwise, the notifications won't have that quick reply functionality.
I hope this guide was helpful and you'll enjoy quick reply like I do.